Graymark Capital Acquires 80,980 Square Foot Office Building in Redmond, Washington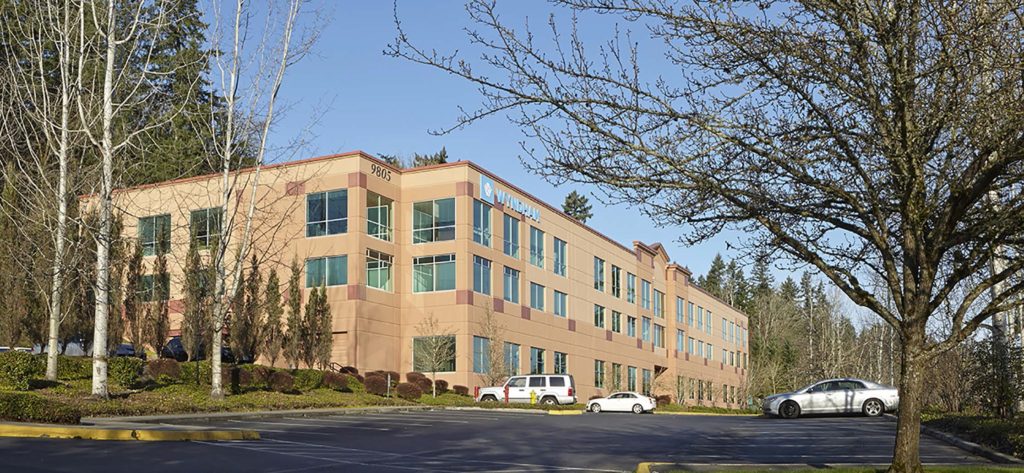 San Francisco, CA, January 2019 – Graymark Capital, Inc., in partnership with Blue Vista Capital Management, has acquired an 80,980 SF office building in Redmond, Washington.
9805 Willows Road is a three-story office building situated in a forest-like setting in the Willows submarket of Redmond, Washington. The property was completed in 1998 and features an open floor plan with sweeping views of the Sammamish Valley and adjacent golf course. The project is fully leased to Wyndham Vacation Ownership, Inc., a subsidiary of Wyndham Destinations (NYSE: WYND). Redmond is a major employment center in the Eastside Seattle submarket boasting the headquarters for Microsoft, Oculus (Facebook) and Nintendo USA along with divisions of AT&T, General Electric and SpaceX, among others.
This is Graymark Capital's first project in the Puget Sound region. This property was an appealing investment for Graymark due to the quality of the asset, discount to replacement cost and excellent market fundamentals. "We are excited to purchase an attractive, institutional-quality office building in Eastside Seattle, said Rick Lafranchi, SVP of Acquisitions for Graymark Capital. "Redmond, in particular, is a target submarket for us given the expansion of Fortune 500 companies attracted by a well-educated and growing labor force."
The property was purchased through the HFF investment advisory team led by Michael Leggett, Gerry Rohm, Logan Greer and Kevin Freels.
About Graymark Capital
Graymark Capital, Inc. is a real estate investment firm headquartered in San Francisco, California that invests in commercial properties throughout the West Coast. The company has acquired 2,000,000 sf of institutional quality property valued at over $600 million since 2012. Founded by CEO Brian Hecktman, with COO/CFO Jeff Hoppen and SVP of Acquisitions Rick Lafranchi, the company focuses on opportunities where it can create significant value by capitalizing on the team's experience.
About Blue Vista
Blue Vista is a leading investment management firm focused on helping investors maximize returns through best-in-class real estate strategies in student housing, middle market equity and middle market lending. Blue Vista offers investors the benefits of a vertically integrated platform, complementary strategies managed by experienced teams, and deep expertise as an owner, operator and lender. Since its inception in 2002, the firm has invested over $9.0 billion in total capitalization, with the goal of challenging the status quo, setting high standards and bringing a relationship-based, client-focused approach to real estate investing.