Gray Matter by Graymark Capital, in Partnership with Argosy Real Estate Partners, Purchases Office Campus for a Life Science Conversion in Westlake Village, CA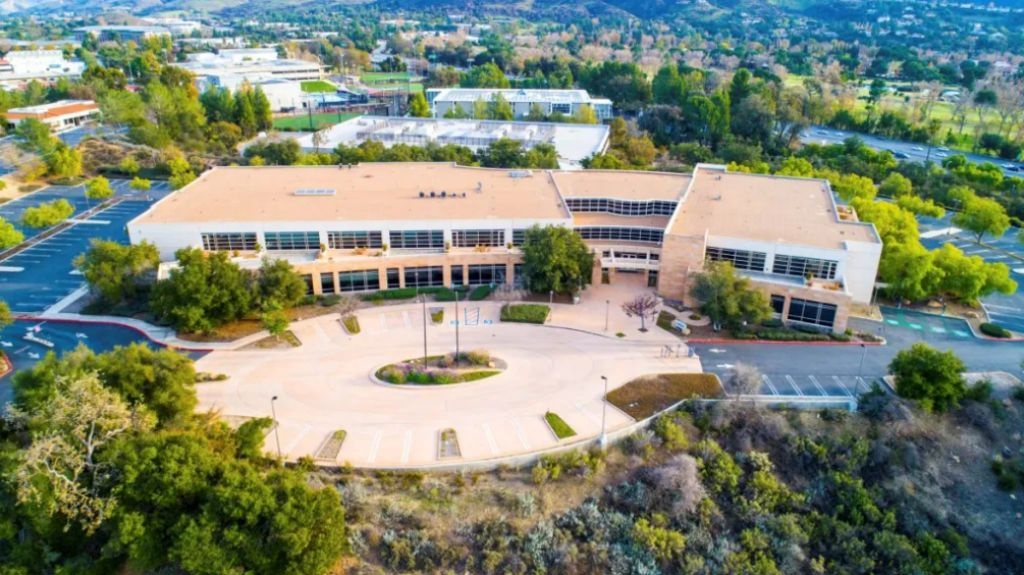 San Francisco, CA, February 2023 – Continuing the expansion of its "Gray Matter" Life Science Program, Graymark Capital, Inc., in partnership with Argosy Real Estate Partners, has acquired an approximately 100,000 square foot campus for a life science conversion at 120 Via Merida in Westlake Village, CA.
120 Via Merida, the former headquarters for Anthem Blue Cross, sits on top of a hill with sweeping views of the Conejo Valley and Santa Monica Mountains. The building has extensive window lines, large balconies and outdoor amenity areas. Gray Matter will immediately convert the vacant project to life science use with a spec laboratory build.
Los Angeles is one of the largest life science markets in the country with its proximity to major research institutions at Cal Tech, USC, UCLA and City of Hope, among others. The Conejo Valley is a major life science hub within Los Angeles due to its proximity to Amgen, Westlake Village BioPartners, and a community of biotechnology founders/executives who live nearby.
The project is the latest lab conversion project from Graymark Capital's life science initiative, Gray Matter. "We are pleased to provide the market with a modern life science project in Thousand Oaks" said Principal, Rick Lafranchi. "This building lays out particularly well with its large floor plates, ceiling heights, power and existing backup generator. The amenity package will be among the best for life science buildings in the Conejo Valley."
The seller was represented by Mike Longo, Sean Sullivan and Todd Tydlaska of CBRE. Greg Grant of CBRE completed the financing assignment.
About Graymark Capital
Graymark Capital, Inc. is a real estate investment firm headquartered in San Francisco, California that invests in commercial property throughout the Western U.S. The company has acquired over 4 million square feet of institutional quality buildings valued at over $2 billion since 2012. Through its life science initiative, Gray Matter, Graymark has purchased twelve life science assets in the San Francisco Bay Area, San Diego, Los Angeles and Austin totaling 1.5 million square feet. The tenants in the portfolio range from Fortune 500 companies to early stage growth companies.
About Argosy Real Estate Partners
Argosy Real Estate Partners specializes in opportunistic, value-add, core-plus, and Opportunity Zone real estate investments in the middle market. Through joint venture structures, Argosy invests alongside operating partners who possess substantial market knowledge and a demonstrated track record. The firm currently has approximately $2.5 billion of gross real estate assets and unfunded equity commitments under management and manages ten discretionary, closed-end funds with an investor base of institutional investors, family offices and high net worth individuals. AREP is led by Co-CEOs and Managing Partners David Butler and Andy Stewart and invests nationally from three offices including its headquarters in suburban Philadelphia and additional offices in Denver and San Francisco.