Graymark Capital Purchases 35,000 SF Creative Office/Retail Project in San Francisco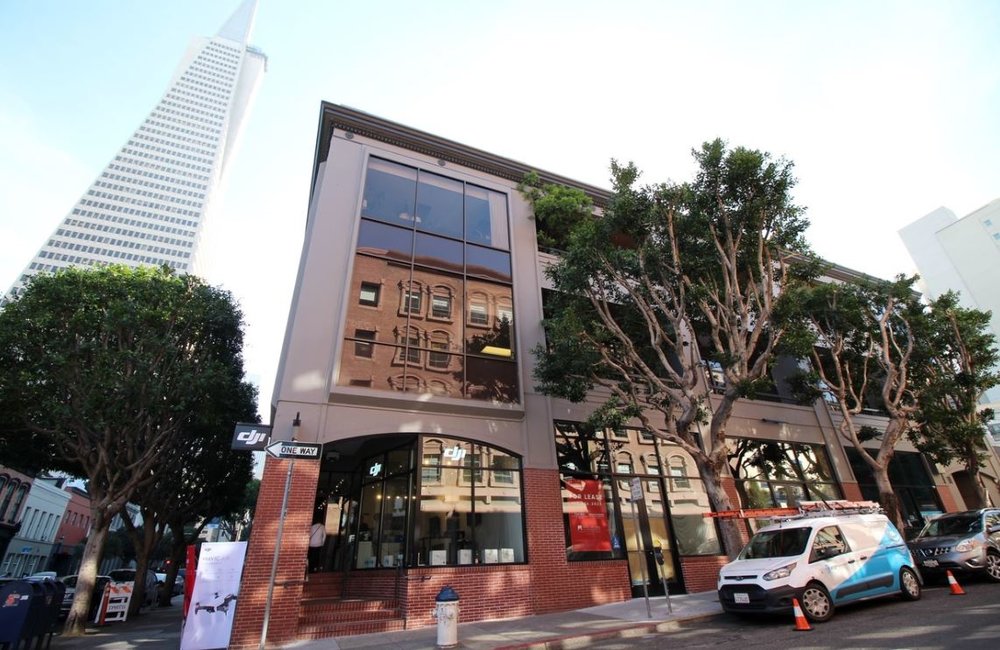 San Francisco, CA, April 2019 – Graymark Capital, Inc., in partnership with Eightfold Real Estate Capital, has acquired a 35,461 sf creative office / retail property in the Jackson Square Historic District in the city of San Francisco.
735 Montgomery is a high-quality, 4-story building consisting of creative office space and ground floor retail at the corner of Jackson and Montgomery. The property was originally constructed in 1924 as a garage and has been converted to its modern use over time. The tenants enjoy a unique rooftop deck amenity with rare private balconies for the 2nd and 3rd floor office tenants. The project has a 100% MobilityScore® due to its central location bordering North Beach, Chinatown, North Waterfront and Northern Financial District. The office portion of the asset is 100% leased and the retail space is newly renovated. The Jackson Square Historic District is one of the oldest commercial neighborhoods in San Francisco. It is listed on the National Register of Historic Places due the unique architectural buildings and tree-lined streets.
"Jackson Square attracts very high-end retail and office tenants. A number of VC firms have moved to the submarket due to the unique location and character of the buildings," said Rick Lafranchi, Graymark Capital's Senior Vice President. "We plan to complete a modern renovation of the common areas and amenities with selective improvements to the exterior to make the property more cohesive with the neighborhood."
COO and CFO Jeff Hoppen added. "We were able to purchase an institutional quality property at an attractive basis in one of the strongest office markets in the country. We are attracted by the strong demographics and opportunity to enhance value through a minor renovation and curated retail leasing plan."
The property was purchased in an off-market transaction from an investor who had owned the property since 2003. The buyer was represented by Jerry Adamson of Starboard Commercial. The seller was represented by Chad Elkin of Chad Mitchell Associates.
About Graymark Capital
Graymark Capital, Inc. is a real estate investment firm headquartered in San Francisco, California that invests in commercial properties throughout the West Coast. The company has acquired 2,000,000 square feet of institutional quality property valued at over $600 million since 2012. Founded by CEO Brian Hecktman, with COO/CFO Jeff Hoppen and SVP of Acquisitions Rick Lafranchi, the company focuses on opportunities where it can create significant value by active asset management and repositioning. Graymark invests in assets with a modern design that appeal to today's tenants that are located in infill markets on the West Coast with a highly-educated workforce, strong employment growth and attractive quality of life.
About Eightfold Real Estate Capital
Based in Miami Beach, Florida, Eightfold Real Estate Capital® manages real-estate-related assets on behalf of high net worth and institutional investors through eight discretionary closed-end funds. Eightfold partners with real estate firms with a particular expertise and track record investing in a specific property type in a geographic region. These operating partners co-invest and work with Eightfold to jointly develop a unique business plan that will create value in the asset.